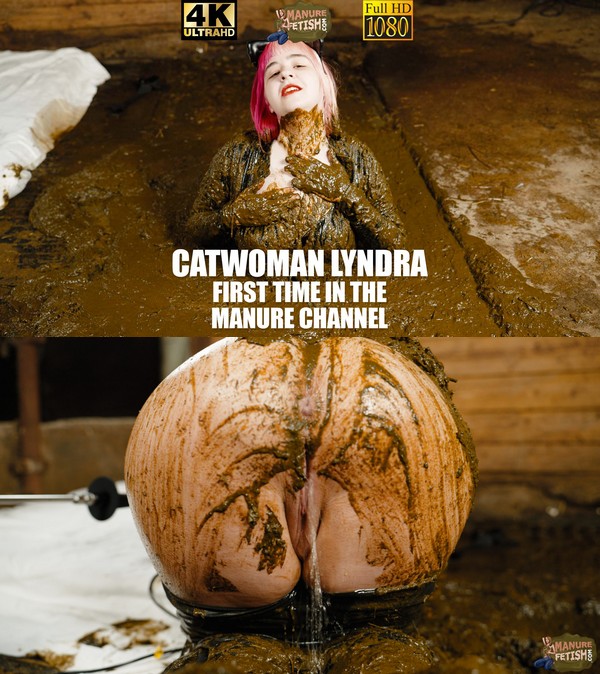 Catwoman Lyndra was in the cowshed and discovered something interesting while exploring. She began to play with the manure, first with her hands then she dipped her legs in. This made her want to climb into the manure pit in her tight suit. It was very fresh, but that did not stop Lyndra from enjoying the moment in the creamy slurry. She smeared it on her breasts, but that was not enough for her. She took off her suit and covered her chest in it. She wanted to feel the sensation on her breasts, so she took off her bra and massaged her breasts with cow dung. This fresh cool and the amazing feeling of being in the channel made her very horny. She got out and also covered her ass with it. But there was something else, the fuck machine was also still there. With pleasure Lyndra licked and sucked on it and got ready to use it. First slowly and then faster and faster. She moaned loudly because it felt so good. But Catwoman Lyndra was still too clean, she climbed into the manure channel again and submerged completely.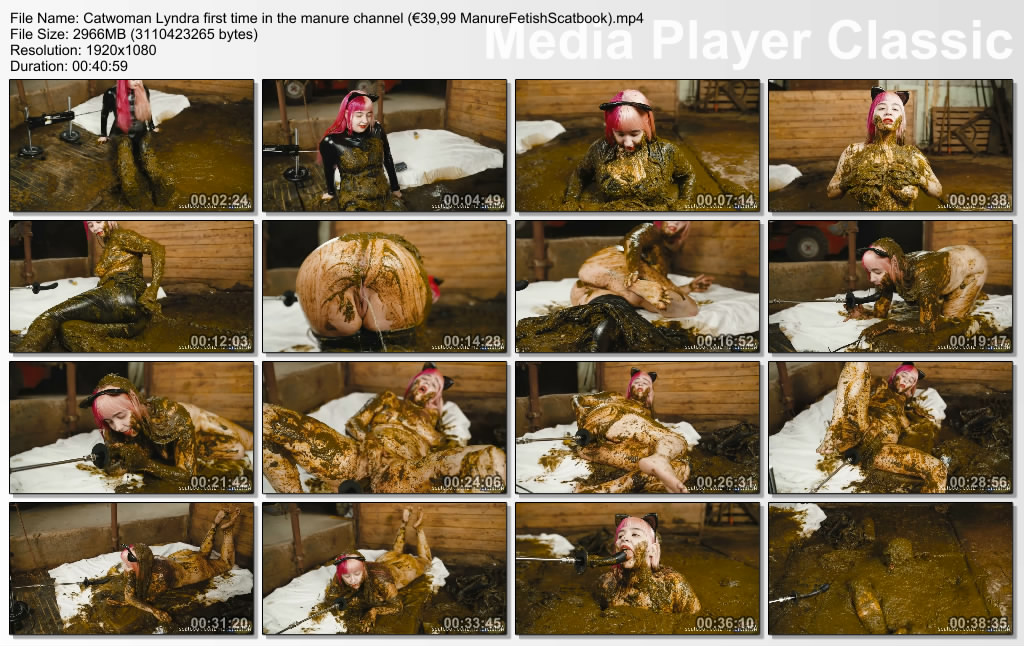 Catwoman_Lyndra_first_time_in_the_manure_channel_____39_99_ManureFetish_Scatbook_.mp4
The post Catwoman Lyndra first time in the manure channel (€39,99 ManureFetish/Scatbook) first appeared on Extreme Scat Porn Site #1.