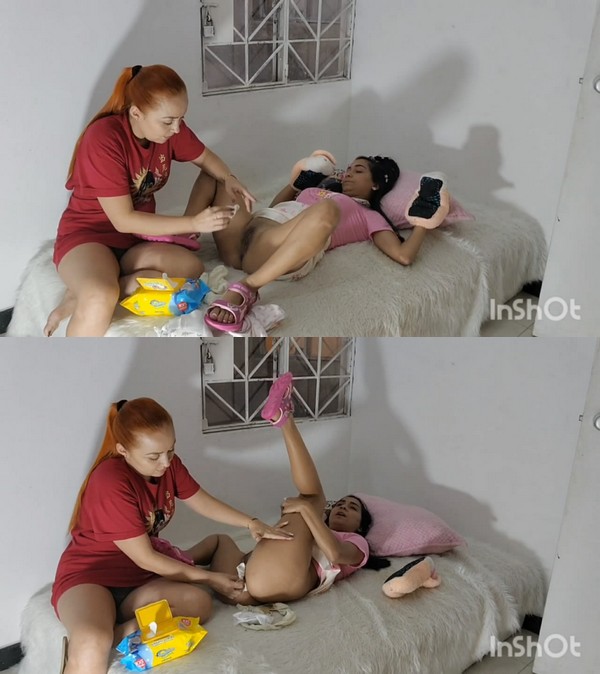 14 hot clips in one compilation… It means 110 mins of pure pleasure for you! Best price ever and best selling clips in my store…
Includes:
Exploding ass
Wow… It was… so intense… my ass explodes on the toilet. I feel it is my superpower haha. I make a few loud farts and finally THIS MONSTER LAVA from my ass. It's burning… how low it was… I am still surprised! It was one huge wet explosion. After this even ass wiping was so painful so I decided to clean up my black hole.
Some splashes
I forget what constipation is but today… Woah today I have really hard brown. I need to relax my anus first… And this is not so easy. After a while I drop the bomb. It was really heavy. Splash was really huge. It water my ass haha!
Wet splash – diarrhea
Sometimes things goes a lot easier. For example, today I have dreamy brownie. Just big splash from my ashole. Wow, that was to fast stream of my… you know. Smell is strong, I hope my toilet won't be all dirty… But who know how it looks under my asss… I wish I have brownie like this more often.
Flows from anus
As many times before I just go to the toilet in my house. I felt super normal, just like usually. This is my third day of *only healthy food* eating. So my belly feels better. But this time I realize that healthy diet isn't easy browning… Now always… It was like fast heavy river from my ass!
Coffe&brownie
Yeah… That's time of the day… Morning. I wake up 30 minutes before. I just have a shower and simple makeup. I make some hot coffee and go straight to the toilet. This time won't be so easy. I am without any medicines for my stomach and guts. So I have constipation… I need to relax and let the caffeine works. I feel bubbles inside, it's going to be painful…. I am texting with some fans. Lucky guys. And finally… brownie comes out and makes some splashes. Ohhh what a relief. I feel like it's 5 pounds less.
Step-Sister knocking on the door!
My younger step-sister knocking on the door in toilet! Oh… she is so nasty. Sometimes I really hate her. I wanna make some big brown monster and she disturbed me here. I wanna be alone… She is behind the door and begs me for open. But not this time. I have to finish my 2. I had really long and long pee, couple fart and loud dump… It was one, healthy and heavy cookie.
Adventures in toilet
Sometimes I can fart all the time. This is a real thounder from my ass. I collect everything inside and next make hyge bomb. I wanna send you my smell – straigh into your nose. Is that smell good for you? Yeah, of course. But not this time… Now I can't… Cause I am locked. Large brown stuck inside my ass. I need to push that out. Watch my dirty adventures in toilet.
New toilet – her toilet
New toilet – her toilet – in Angie's house
I am in her new toilet… Not alone. She is also here. Watches me all the time. She likes my toilet routine. I am here first time, can you believe? And catches me diarrhea and constipation at the same time. First I drop a little of watery brownie anx next a huge heavy dump. I am so loud… I fart couple times. It stinks. Stomach hurts me. I have to push really hard. But, at the same time, this toilet is comfortable. I like this place… It makes me so comfy.
But not only!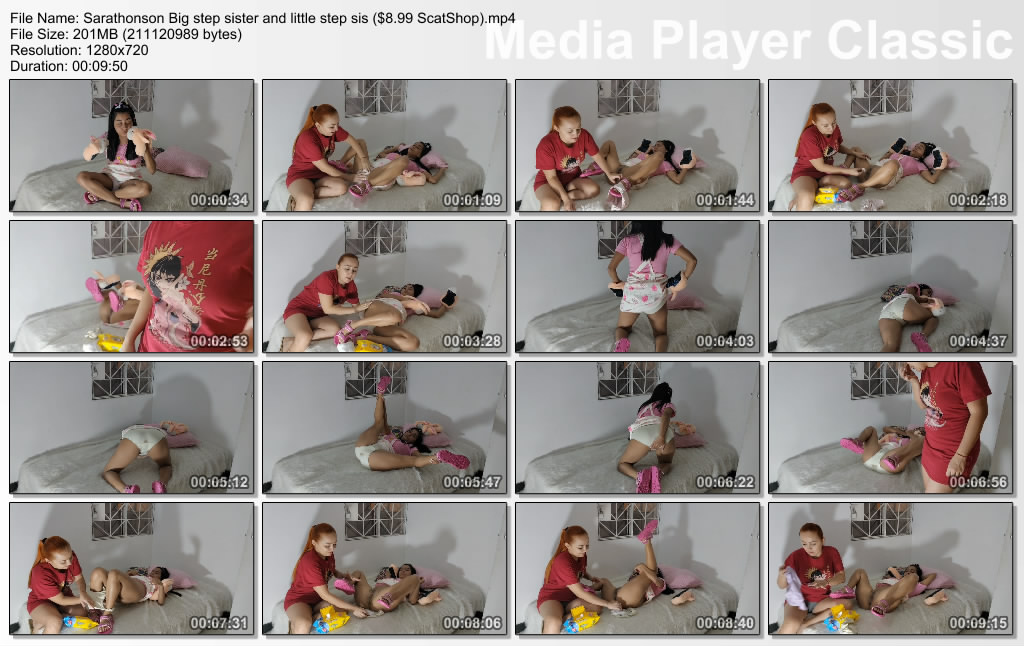 Length: 1:50:42s
Resolution: 1280×720
Download Format: mp4
File Size: 2 GB
ScatShop
Categories: Efro, Farting, Poop Videos
Sarathonson__Big_step_sister_and_little_step_sis___8.99_ScatShop_
The post Sarathonson: Big step sister and little step sis ($8.99 ScatShop) first appeared on Extreme Scat Porn Site #1.