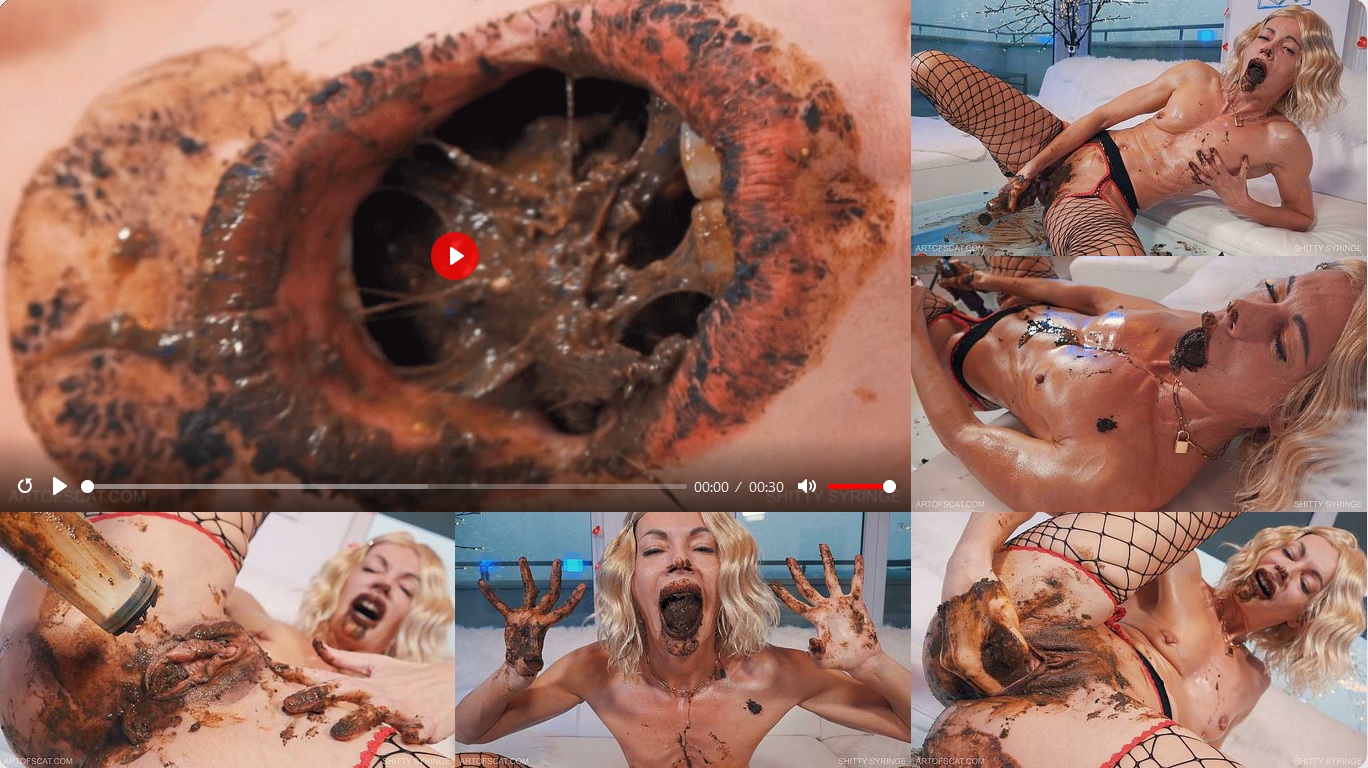 A scat injection movie. QS is shitting on a glass table while ass fucking herself with a vibe. After licking and sucking the shitty vibe, she scoops the shit from the table with her mouth. After adding some saliva she spits the mix into a 100ml syringe that is cut at the end so it can be used to inject waste up into the vagina. Then she shit fists her shitfull cunt, digs out the shit and puts into her mouth, swallows some, then makes herself cum with the vibe. 100% real shit as usual, not fake and not mixed with anything (when we use additives we always state it in the description but we never use fake shit on this site).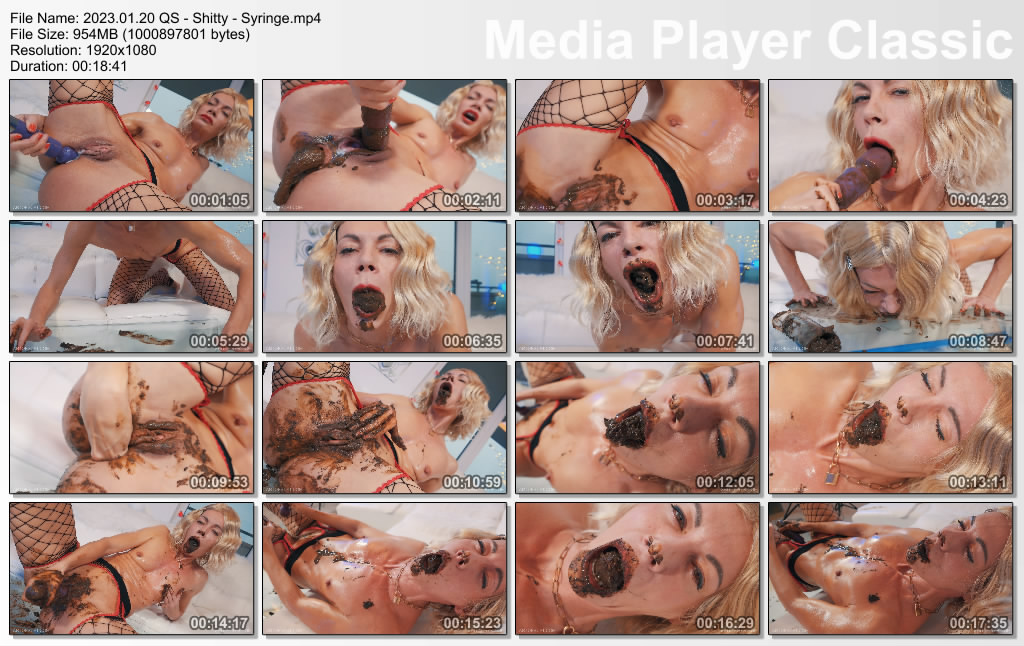 2023.01.20_QS_-_Shitty_-_Syringe.mp4
The post SHITTY SYRINGE (ArtofScat) 2023 January 20 (€19) first appeared on Extreme Scat Porn Site #1.