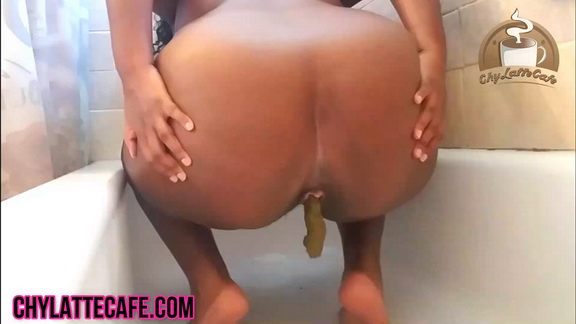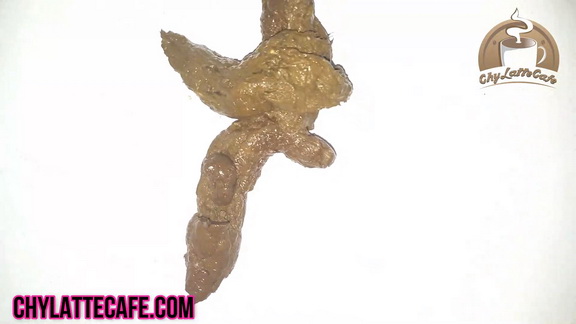 I had to GO something terrible when I filmed my golden shower clip and I couldn't hold it in anymore, hence the view. I get in the bathtub to make sure I get a good view of my tight asshole and I squat down. There's still a little pee left so the harder I push, the more delicious pee squirts out. You can see that from behind. I figure, I might have better luck if I grab my huge, fat ass and spread my cheeks open wider like I'm getting ready to welcome a huge phallus. As I push, you can see my tiny, tight anus begin to move and wink. Before you know it, a heavy, long, clay-colored dung slides out my ass. It feels AMAZING! Most of it stays stuck together while climbing out my unyielding butt hole before falling into the tub with a loud, 'CLUNK!' The smell immediately hits my nose and I didn't open the window (too much noise outside). It's just my nose and this massive shit still hanging out of my butt while I'm still pushing an peeing. Finally, I get the rest out, some managed to get stuck, so I grab some tissue.
I show myself wiping two or three times and each time I show you my gross shit on the TP. How'd it look, you say? Well, I get nice and close, Discovery Channel-style and examine my massive load of shit while giving you a mini Jerk Off Instruction / tease. You wish you could see this up close. Do you just want to smell it or do you wish you could trade places with the tub and have the honor of being hit by my mud-colored scat? What do you think it smells like? I've been eating a shit ton of vegetables and beans and this poop looks like every bit of it! It kinda looks like a cross the way it landed. Talk about, 'Holy shit!' LOL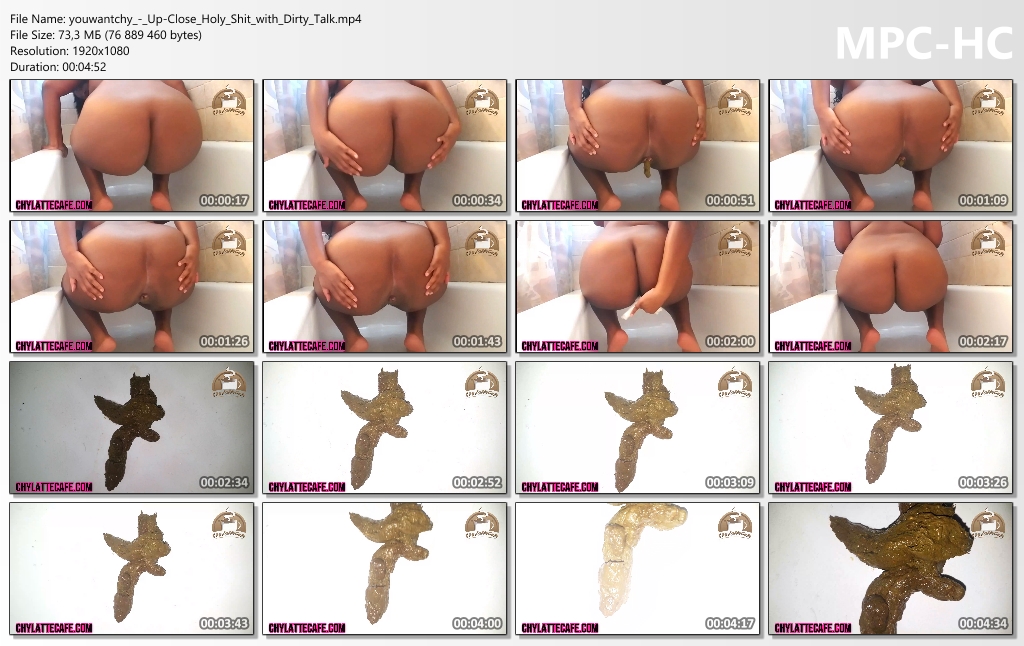 youwantchy – Up-Close Holy Shit with Dirty Talk
The post youwantchy – Up-Close Holy Shit with Dirty Talk ($9.99 ScatShop) first appeared on Extreme Scat Porn Site #1.